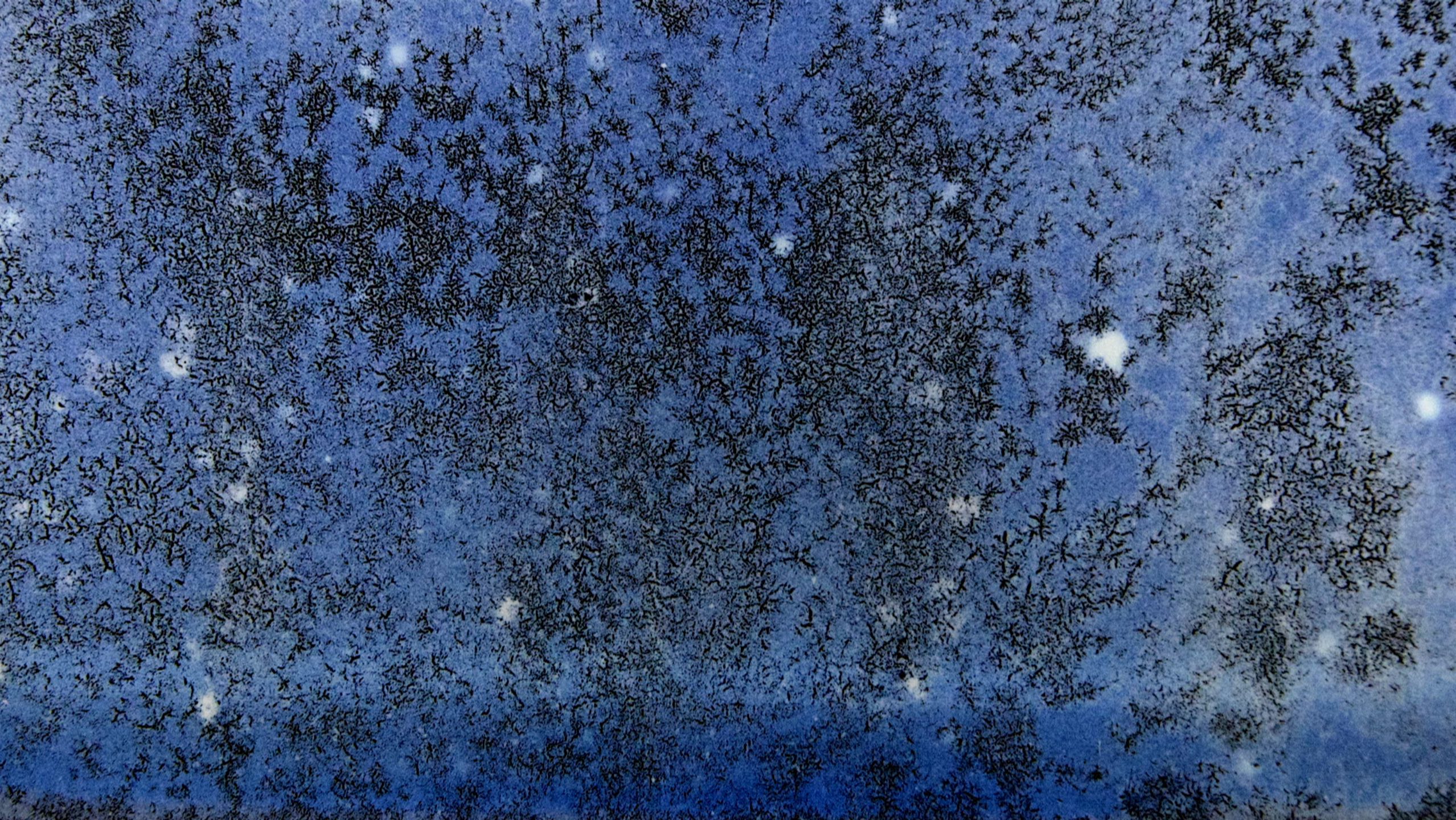 Luminous variations in the city skies / Variazioni luminose nei cieli della città
2019, silent, 6 min
a film by Giuseppe Spina
Between 1932 and 1957, at the Specola Tower in Bologna, a new optical technology was invented, one that would revolutionize outer space observatory methods. The tower's four floors were perforated and a series of hexagonal mirrors were installed side by side at its base, creating a giant telescope of 2 by 24 meters. A mobile camera was set at right angles to the mirrors, with a focal length of 10,41 meters, exposing thousands of glass plates which offered a systematic overview of the city's zenithal sky. Thirty years of research were necessary for the astronomer Guido Horn D'Arturo to invent the specchio a tasselli – also called multimirror or segmented mirror – an archetype of today's most advanced telescopes. Full of point-like shapes, these photographic plates are now also full of spots and traces of deteriorated emulsions. This silent film, made by Giuseppe Spina, is composed of digital scans and blow-ups of Horn D'Arturo's plates.
Tra il 1932 e il 1957, alla Torre della Specola di Bologna, fu inventata una tecnologia ottica che rivoluzionò il metodo di osservazione dello Spazio. Una serie di specchi esagonali affiancati l'uno all'altro, vennero posti alla base della torre che fu perforata per 4 piani, a creare un vero telescopio, profondo 24 metri, largo 2. Perpendicolare agli specchi, ad una distanza focale di 10,41 metri, venne montata una macchina fotografica mobile, che impressionò migliaia di lastre di vetro, compiendo una rassegna sistematica del cielo zenitale della città. Fu l'astronomo Guido Horn D'Arturo a ideare e realizzare in trent'anni di ricerche lo "specchio a tasselli", oggi alla base dei telescopi più avanzati. Viene chiamato "multimirror" o "segmented mirror". Per questo film le lastre fotografiche di Horn – ricche di immagini puntiformi, e oggi di macchie ed emulsioni deteriorate dal tempo – sono state riprese mediante processi di ingrandimento e digitalizzate, ovvero cinematografate da Giuseppe Spina.
Screenings & exhibitions
2020/02 Rencontres Internationales Paris/Berlin, FR [Video Library] 2020/02 RPM Festival, USA
2020/01 Slovenska kinoteka, SI
2019/11 Encuentros Cinematográficos Cámara Lúcida, EC
2019/11 Istanbul International Experimental Film Festival, TR
2019/09 Unseen Festival, USA
2019/08 Disorder Festival, IT
2019/06 Pesaro Film Festival, IT
2019/06 Laterale Film Festival, IT
2019/05 Designed Reminiscence Vol.2, Synesthesia Gallery, USA
Read More